About Us

Dino Cheramie is the owner and president of Cheramie Marine, LLC and brings over 30 years experience to the company. His career began with a family-owned company, Cheramie, Inc., where he served as the general manager overseeing all operational aspects of the company for fifteen years. He was then recruited by and served as VP of Operations & Marketing for Crosby Tugs, LLC for seven years. In 1994, Dino purchased and began operating a small fleet of inland barges, establishing his first in a series of successful marine companies. Cheramie Marine, LLC, as it is known today, was established in 2003 with four utility boats, and has since prospered into a diverse fleet of eight vessels, including supply, mini-supply, and utility vessels.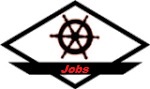 Click Here for Employment Opportunities
Click Here for Contact Information.